Lisa Mathis

– Chief Financial Officer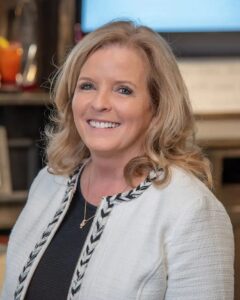 Lisa Mathis has over 30 years in accounting and finance with eighteen years in specialized restaurant franchisee accounting, consulting, and management, most notably as the CFO of Southern Rock Restaurants, LLC, headquartered in Franklin, TN and credited as the very first employee. Southern Rock Restaurants is an award-winning restaurant holding company operating over 150 restaurant locations in 12 states as a licensed franchisee of McAlister's Deli. In addition, Lisa helped to lead the start-up and development of COMPEL4, LLC an accounting firm specifically for restaurant franchise accounting.
Lisa has a Master's in Accounting and Financial Management which positioned her well for the positions held. She served at Horne LLP as a Franchise Manager where she led a franchise team of more than 20 finance and accounting professionals to perform the processing and delivery of the financial package to as many as 1700 restaurants including Quizno's in addition to the consultation with as many as 600 restaurant franchises per year. Prior experience and credits include MCI for 13 years as VP of Finance where she was responsible for a 6.6-billion-dollar budget and contributed to the implementation of the service call center project that was recognized in Forbes Magazine as, "World Class."
---
David R. Blackburn

– Chief Executive Officer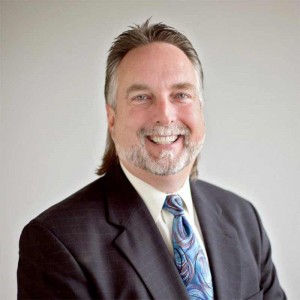 42 years of experience in the restaurant industry, with 15 years as the Regional Vice President of Operations and Vice President of Business Development of O'Charley's Restaurants Inc. David's focus on solid operating principals and disciplined execution led a 70 unit O'Charley's region to company leading sales and profit improvements for 11 years. David oversaw the highest number of stores in the O'Charley's chain (including direct supervision of 8 Area Supervising Partners, 70 General Managers, 280 store managers and 5600 employees) with 2006 revenues over $205 million as well as served for 15 years on the Operations and Culinary Development Team. For three years David served as the CEO for an upscale Italian and Steakhouse regional chain and also served as Interim CEO for Santa Fe Cattle Company hired specifically to reorganize it into a profitable company which successfully emerged in October 2009 representing a $10-Million-dollar turnaround.
David has served his community with hundreds of outreach programs from the restaurants he has led including serving on the Board of Directors for the DeDe Wallace Society benefiting Centerstone, the nations largest nonprofit mental health provider as well as serving on the board of the Urban League of Middle TN serving the disenfranchised in the community alongside the beloved Nashville business man Sam Howard.
As of October 2011, David has successfully become a licensed franchisee of McAlister's Deli Restaurants owning and operating 92 locations in seven states under the umbrella of Southern Rock Restaurants, LLC with the Home Office in Franklin, TN. Since becoming a member of the McAlister's Deli Franchise community, David has served 9 years on the Franchise Advisory Board, served three years as the Co-Chair of the Operations Culinary committee for product and execution development and also served on the Brand Strategy committee.
With his history of top level financial results, he partnered in 2017 with CFO and long term restaurant industry financial accounting partner Lisa Mathis to form COMPEL4, a financial accounting and documentation accounting firm that specializes in not only providing fast and accurate restaurant financials but also industry guidance and support for strategic planning including M&A, finance and operational strategies.
---
Kelly B. Sellers 

– Vice President Finance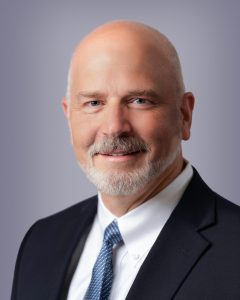 Kelly B. Sellers – 32 years as an Accounting professional, with 30 years of experience in the restaurant industry. Kelly began his career as an auditor for Deloitte & Touche serving clients in a variety of industries including the restaurant industry. While at Deloitte & Touche, Kelly was recruited by one of his clients and thus began his restaurant career. He has held Controller, Accounting Vice President, and CFO positions for some of the largest franchisees in the industry representing brands such as Taco Bell, KFC, Pizza Hut, Arby's and Captain D's. He has also worked in corporate franchisor Accounting offices for Wendy's and Logan's Restaurants. He has a passion for tackling tough problems, and building great teams that provide excellent customer service to the restaurant operations teams and corporate partners within an organization with the focus of driving continued improvement of unit level economics and cash flow. Throughout his career he has been recognized for numerous leadership awards for team building and improving results. Kelly has a BSBA from Auburn University and is an active CPA. Kelly joined the Southern Rock and Compel4 team as Vice President of Finance in April of 2020 overseeing the accounting team at the home office and all clients of Compel4.
---
Chris Bamman

– Accounts Payable Manager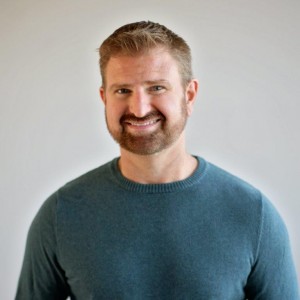 Chris has 18 years in accounting experience.   Chris started his accounting career at Rich Products as a cost accountant.  He then moved in to retail accounting at American Cellular as a staff accountant and later the accounting manager.  There he was hands on in almost all of the accounting processes – accounts payable, accounts receivable, payroll, human resources, and assisting the controller.  He is now the Account Payable Manager for Southern Rock Restaurants.
​Chris has a bachelor's degree from Middle Tennessee State University in Accounting.  Look for him on the weekends out on the kickball fields or on the dodge ball courts.
---
Tiffani Steele

– Director Human Resource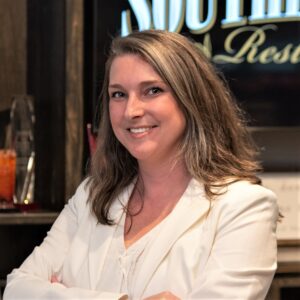 Tiffani Steele – 8 years Human Resource and Administrative experience. After receiving her bachelor's degree in Business Administration from University of Tennessee, Knoxville she went to work with State Farm Insurance Companies as an Office Manager responsible for cash management, customer communication and payroll. In 2011 Tiffani then went to work with Southern Rock Restaurants as their Human Resource Manager. She is currently a Human Resource Manager for COMPEL4 and is responsible for payroll and benefits for over 7000 employees and performs Human Resource services for clients.
---
Ryan Murrell

– Controller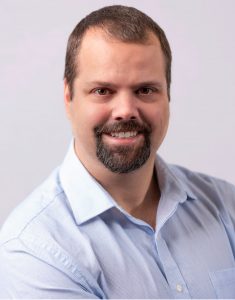 Ryan Murrell was born and raised in Marion Indiana and studied accounting at Ball State University. He put himself through college by working in the restaurant industry as a line cook and later as an assistant kitchen manager. Ryan grew tired of the cold Indiana winters and decided to move to Florida where he met his wife, earned his master's degree in accounting and landed his first accounting position at Florida Tech. During this time, he expanded his family by two when he welcomed his daughters, Izabell and Pippa into the world. He moved to Tennessee when his wife got a unique opportunity to work at the Cracker Barrel home office as a culinary training specialist. Ryan joined Southern Rock Restaurants and Compel4 in March 2019 and is currently the senior accountant for Southern Rock Restaurants. In addition to the 150+ SRR locations he is responsible for the financial accounting of three other McAlister's restaurant groups.
---